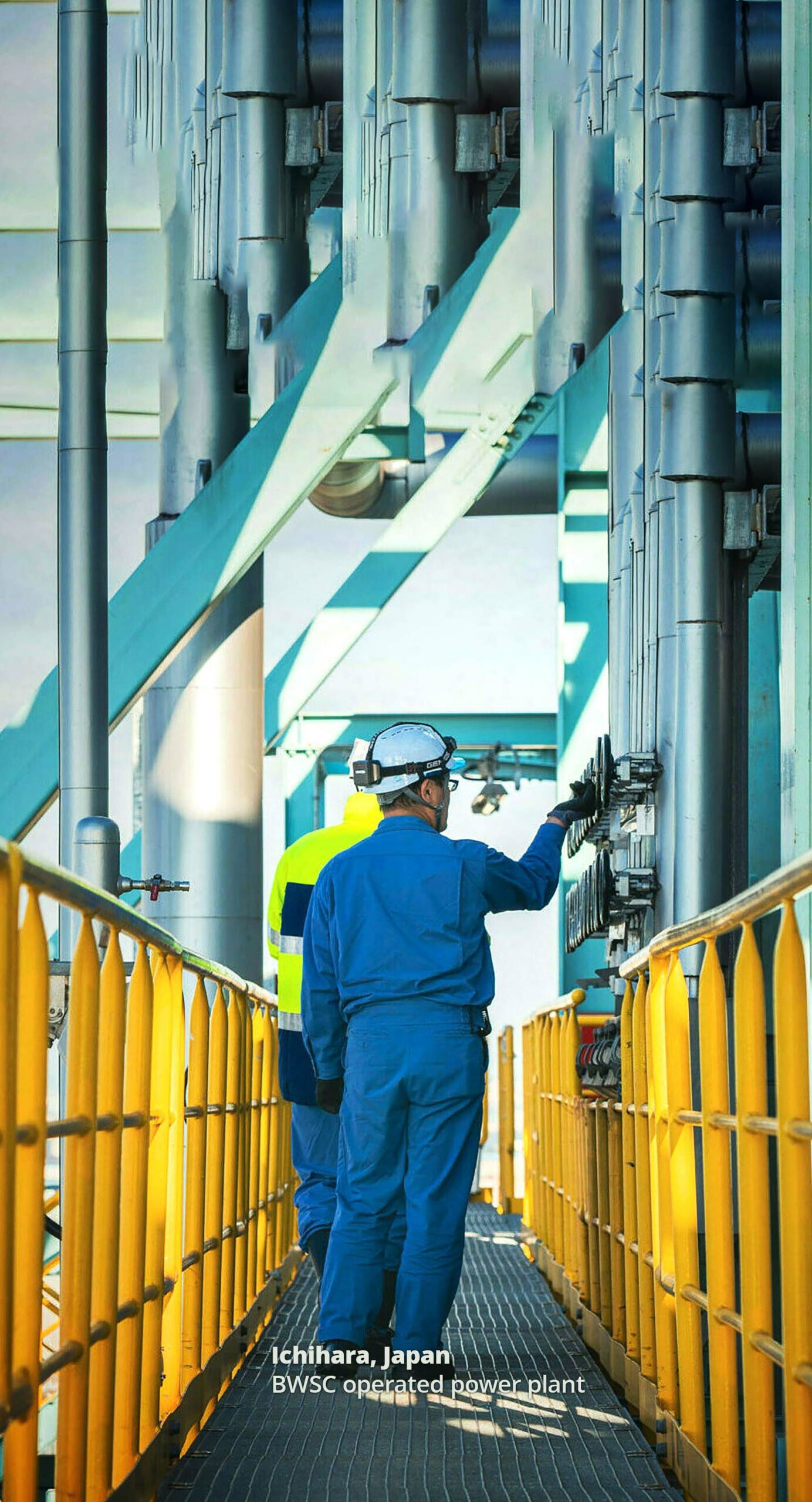 Turnkey O&M Contracts
Secure return on plant assets
Fixed Fee structure
Guaranteed performance
Best practice operation and maintenance
Proven lifecycle management programmes
Bankable contracts
BWSC is a leading O&M and technical service provider for power plants whose engineering expertise spans hydrogen plants, boiler-based waste and biomass plants, hybrid and engine plants.
To date, we have designed more than 180 power plants and operated and serviced more than 3800 MW of base load generation equipment worldwide, and we are excited about the role we will play in the future of the energy sector.
As turnkey O&M provider, we take responsibility for plant management,  staff, training, operation and maintenance, sourcing of spare parts and consumables. Health and safety is our topmost priority as well as honouring the performance guarantees for typical parameters such as production, emissions, heat rate and consumables. We achieve all this through tailor-made, turnkey agreements with clear interfaces to fit your needs.
Our team of seasoned professionals delivers successful and customized solutions. Whether providing exceptional technical support when prompt action is required or supporting our clients in identifying how smart solutions may be applicable across the operations to improve performance.
We take pride in always meeting our contracts and agreements. We deliver on time, on budget and at the specified performance level.
Get in touch
Søren Hougaard Andersen
Director, O&M Sales
sha@bwsc.dk