 Opportunities available for students:
Internships for engineering students specialising in mechanical, electrical and electrical energy technology
Internships and bachelor projects for marine engineering students
Master's thesis for engineering students
Student jobs
Office apprenticeships
Kick-start your career at BWSC
An internship or student job at BWSC gives you the chance to take on responsibility and face new challenges in an international company.
Working at BWSC while you study can give you practical experience to supplement your education.
Find available student positions here.
Wondering what it is like being an intern at BWSC?
At BWSC, not only do you get learn from experts in the field and to apply your academic knowledge onto real life, but you also have the opportunity to visit our power plants spread across the globe and engage with our local teams.
Tobias Løvebakke Nielsen
Student assistant for Green Solutions
I can definitely recommend BWSC, you get viewed on the same level as full time experienced workers, your opinion matters, which I think is great because you get taken seriously. I have more ability to perform my job because I can combine what I learn in my studies with reality and get experience from the corporate world.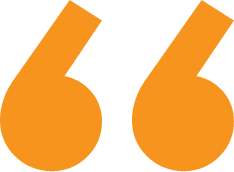 Open positions
We are looking for enthusiastic collaborators who are passionate about their craft to be a part of our journey building technology that is a force for positive change in the world.
Business Support Administrator, Tansterne near Hull, UK
06.10.2023
READ MORE
QHSE Lead – Widnes Biomass Combined Heat and Power Plant located in Cheshire, UK
15.10.2023
READ MORE
Student Assistant, Compliance
09.10.2023
READ MORE
Operations Manager, Hooton EFW plant
29.09.2023
READ MORE
Operations Manager, Snetterton Renewable Energy Plant, UK
06.10.2023
READ MORE
Shift Team Leader, Snetterton Renewable Energy Plant
06.10.2023
READ MORE
DK – Unsolicited applications
As soon as possible
READ MORE
Don't see the job you want?
Apply unsolicited