On 3 March, BWSC arranged a tour of the Amager Resource Centre (ARC) in Copenhagen, for members of the Japanese Chambers of Commerce in Sweden, Finland, and Denmark. The ARC, which BWSC provides long-term technical advisory and maintenance services for, is a waste treatment facility that produces district heating and electricity for tens of thousands of households.
The tour began with a warm welcome speech in Japanese by their CEO, Mr. Jacob Hartvig Simonsen, who has experience studying in Japan. He provided an interesting and impressive presentation, and more than 20 participants enjoyed looking around the plant.
BWSC is expanding its role as a provider of comprehensive technical, operation, and advisory services for power plants and green energy facilities, as the global energy sector continues to evolve rapidly.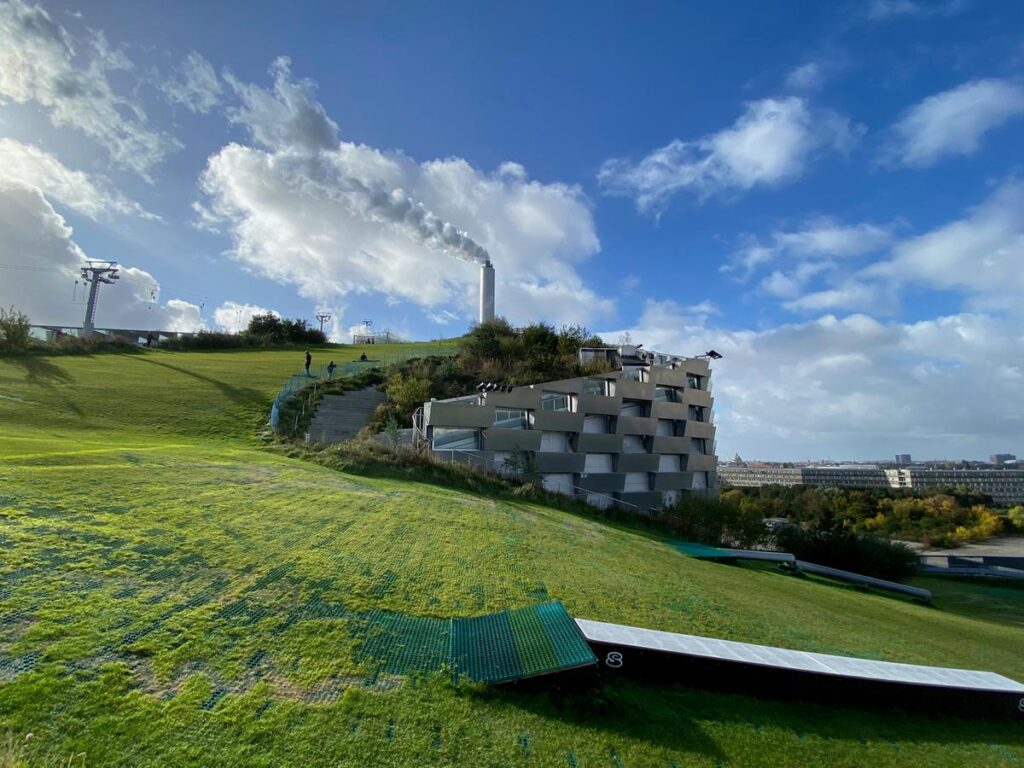 About ARC
ARC, also known as Copenhill, is an iconic architectural masterpiece designed by Bjarke Ingels Group (BIG). This stunning structure boasts a visually appealing exterior and a grass skiing roof, which makes it truly unique. However, what sets Copenhill apart is its unwavering commitment to safety and environmental sustainability, which is reflected in its thoughtful design. With every aspect of its contruction meticulously planned, Copenhill stands as a testament to the possibility of creating beautiful and functional structures that also prioritize safety and sustainability.